Lifestream Spa's® Fort Lauderdale Nail Salon:
Lifestream's Fort Lauderdale nail salon is artistically detailed with comfort and style.  Above all, we use only the highest quality nail polishes such as Smith & Cult, Zoya, Dazzle Dry and Luxio gel which as a result brings out the depth and shine you're looking for.  Even more, all our equipment is sterilized in an Autoclave sterilizer so you can be worry free about cleanliness.  Finally, one of Lifestream's top reasons for picking these nail polish lines are because of the lack of toxic smells that most of us have become accustomed to.  Sit back and enjoy in our amazingly comfortable Pedicure chairs and let us spoil you at Lifestream's Hair & Nail bar.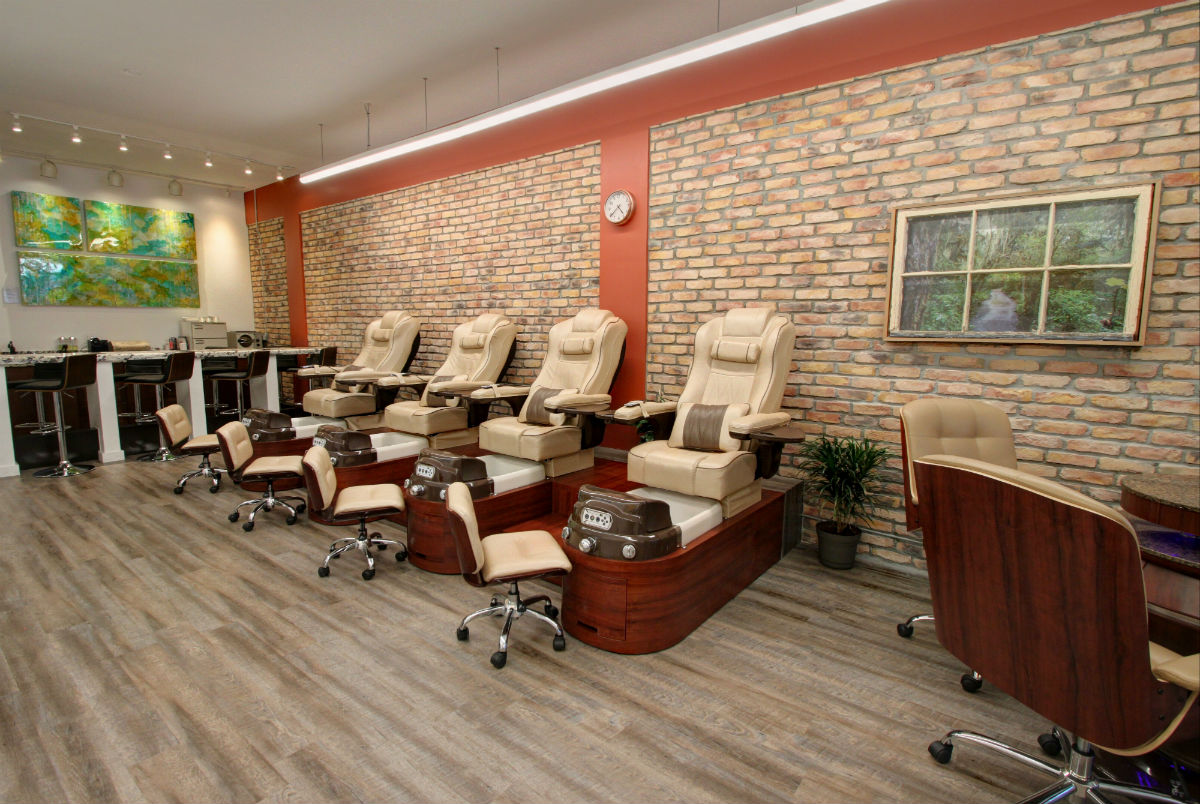 Read Nancy R.'s review of Lifestream Spa & Boutique on Yelp
LIfestream's featured Nail Polishes: 


Fort Lauderdale Nail Salon Services:
Classic
Manicure (45 min) $20 / mem $18
Pedicure  (50 min) $48 / mem $40
Our pedicure starts out with a Kneipp foot soak of your choice
and a deep exfoliating scrub.Both manicure and pedicure are
followed up with hot towels and a massage finished with nail polish.
Orange Blossom "Sun-Sation"
Manicure (50 min) $40 / mem $35

Pedicure  (60 min) $65 / mem $55

This pampering service starts with a Kneipp mandarin and orange
soak to ease tension and provide relaxation.Followed with a
Tangerine and Basil scrub with orange slices, a Tangerine and
Basil Mask, and hot towels.Finished off with a relaxing massage and nail polish.
Happy Healthy Hands / Feet
Manicure (60 min) $60 / mem 50

Pedicure (75 min) $85 / mem 75

This luxurious pedicure service starts out with a soak in Kneipp foot crystals
with calendula and rosemary to revitalize tired feet.Your manicure or pedicure
then receive a deep exfoliating scrub followed by a hot stone massage.
Finished off with Kneipp Arnica Intensive Cream, paraffin treatment and nail polish.
Polish Change

Manicure $15
Pedicure $20
Packages
Classic Manicure and Pedicure $63
Orange Blossom "Sun-Sation" Package $95
Happy Healthy Hands and Feet Package $135
Upgrades 
French (Manicure or Pedicure) $5
Dazzle Dry Manicure $10
Dazzle Dry Pedicure $15
Gel Pedicure $25
Gel Manicure $20
Add-ons
Hot stone $15
Paraffin wax $15
Glycolic (hands or feet) $15
Extra 10 min massage (hands or feet) $15
Eye-treatment mask $15
Mask (hands or feet) $15
**Gel Removal $1 per nail *Complimentary gel removal with Dazzle Dry or Luxio Gel service